Child Protection
It's designed to prevent kids from dropping back to the front cab.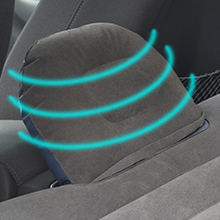 Curve Design
It takes the initiative to meet the depth of sleeping position care spine health.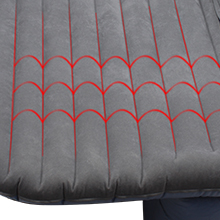 Waterproof Design
The material on the back is PVC oxford fabric which is waterproof. It's perfect for camping, travel, holiday and other outside activities.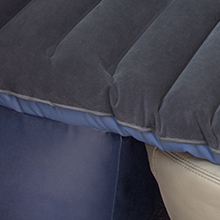 Portable Design
Just open the bleeder valve, press and make the air out, it's lightweight folded and easy to carry.
Product Dimension
Bed Dimension: 53.5 x 32.2 x 16.5inches (after inflating), before buying, please measure the size of the your car back seat.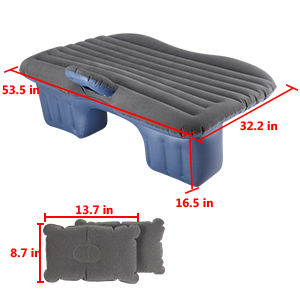 Inflation Port
After inflating, please make sure the inflation port is sealed to prevent air leaks.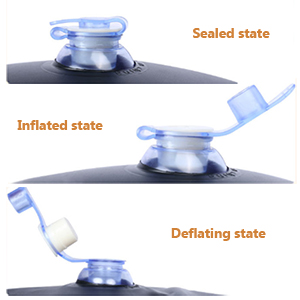 Air Pump
It comes with Car-powered Quick-Fill electric pump for inflating airbeds, 12-volt DC power plug for connecting to car power outlets, easy to inflate!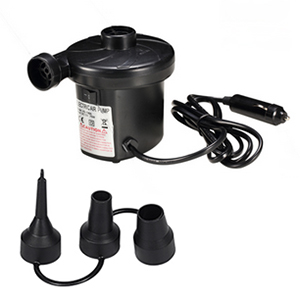 Fits most car models
Saloon car, SUV, MPV, except for the Lengthen Lincolns, Trucks and minibus,perfect for camping, travel, festivals, surf trips and adventures Inflatable mattress flat, wide and comfortable.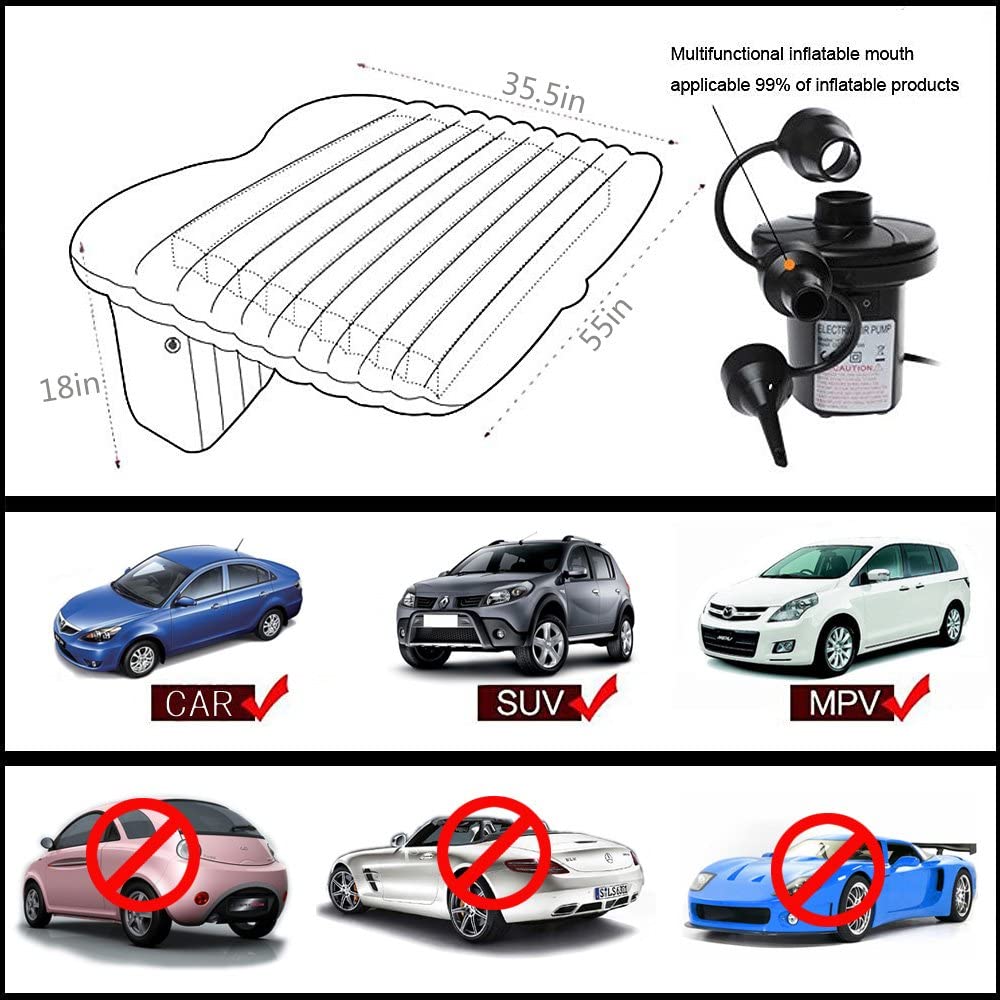 Package Includes:
1 x Air Mattress
2 x Inflatable Pillow
1 x Inflator/Deflator Pump
1 x Storage bag
How to use the cars bed travel mattress ?
open the double inflatable door of the cars inflatable bed, waiting for inflation.

insert the electric inflatable pump into the car charging place, start the fast inflatable.o

pen the first layer of small cover, with a small head of air nozzle to fill.o

pen the second layer of the large lid, inflatable with a large nozzle more quickly,after the completion of inflation,cover the first two layers of the lid.I

nflation is complete Enjoy a pleasant ride.p

illow and neck pillow can be inflated with a small head nozzle.N

otes on the car back seat inflatable mattress.M

ake sure both air valves are tightened after inflation to prevent accidental air leakage.

If the hardness is not enough, you can open the small inflator valve and use the medium nozzle to inject more air into your car mattress.

After 24 hours of inflation, slight natural air leakage is normal, you can re-inflate according to the hardness you need to achieve the best use effect.

Inflatable bed mattress deflation, please unscrew the two layers of air nozzle, will be more quickly completed deflation.