Stay cool and comfortable on the road with our 360-degree adjustable car fan
Escape the heat during the car journey with our innovative 360degree adjustable car fan. Designed to provide maximum airflowand circulation, this fan is a must for a refreshing and comfortableriding experience. Say goodbye to stuffy and hot compartments andenjoy a cool breeze even on the hottest days.
Experience the incredible benefits of our 360-degree adjustable carfan, designed to improve your driving comfort and keep you cool onall your journeys.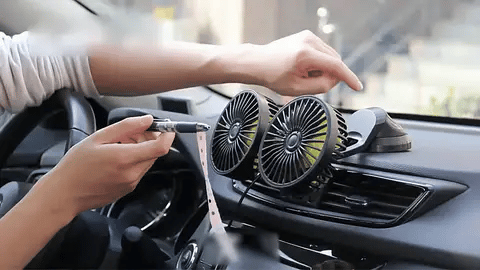 lmproved air circulation
The 360-degree rotation and adjustable tilt of our car fan ensuresoptimal air circulation throughout the car and effectively cools theentire interior.
Customizable coolingWith multiple speed settings, you can easily adjust the fan's intensityto the desired cooling level for personal comfort when traveling.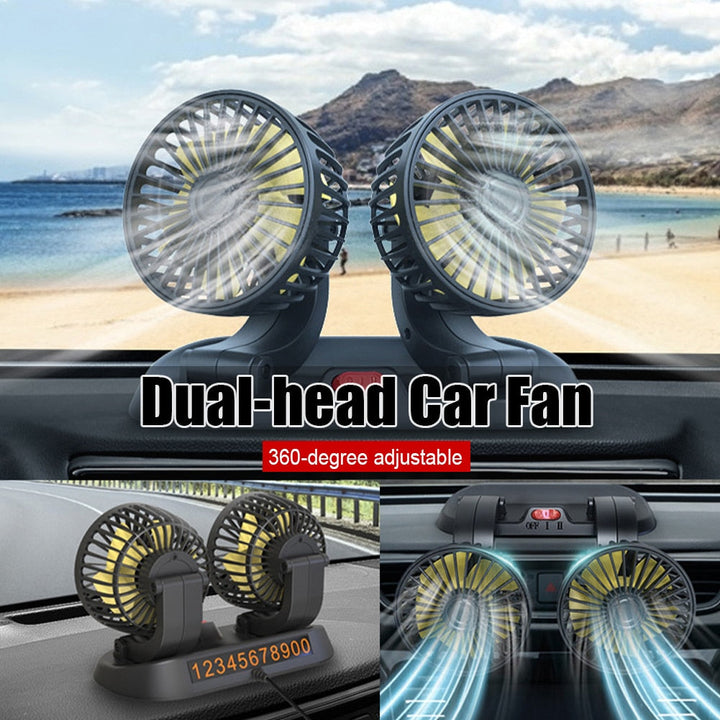 Quick and easy installation
Our car fan is easy to install with a secure mounting system thateasily attaches to the car's dashboard or air vent, ensuring a stableand secure fit.
Quiet operation
Enjoy a quiet and relaxing drive with our car fan's quiet operation, soyou can cool down without disturbing noise.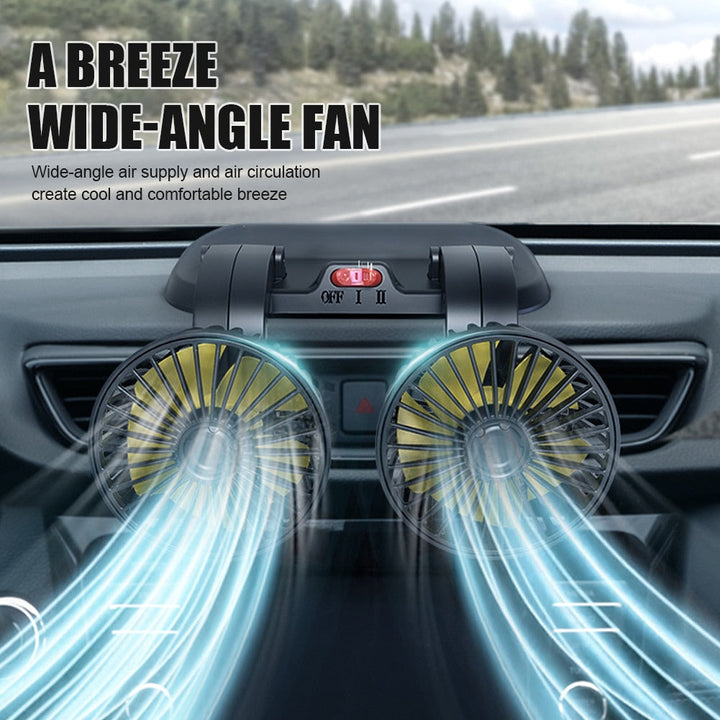 Versatile use
Our adjustable cooling fan is not limited to cars, but can also be usedin other vehicles such as trucks, RVs and boats, so you can stay coolwherever vou are.
Package includes
1x 360 degree adjustable cooling fan for cars